October 15, 2020

Adam Dudley

0
.
Nucleus Integration Release – October 15, 2020 (Recorded Future Integration, Vulnerability Intelligence View)
The big news in this release, and something we're super-excited about, is the brand new Recorded Future integration!
Recorded Future
The new Nucleus Recorded integration adds Vulnerability Intelligence insight to the vuln details view.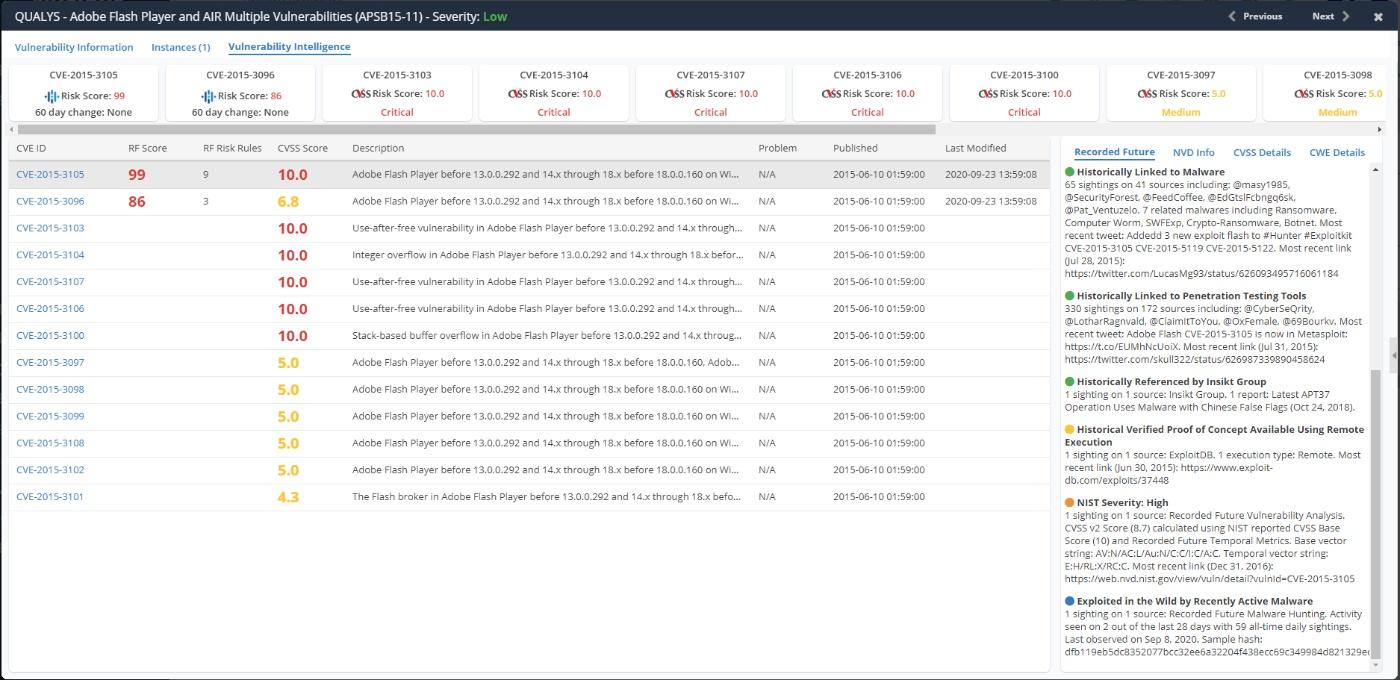 Now you can see CVSS Risk Score along with Nucleus Risk Score on the main vuln details page.
With the Recorded Future integration, Nucleus subscribers also get access to an enriched vulnerability and risk data layer for findings that leverages outside data and detailed NVD, CVSS, and CWE info on each CVE for a finding.
This special release also includes:
Various Bug Fixes
Various UI updates